WE DEVELOP CUSTOM E LEARNING COURSES WITH AUTHENTIC LEARNER ENGAGEMENT.
Bringing our New York City Expertise to Arizona Businesses. Conducting all your training in boardrooms and classrooms throughout the years may have worked for you, but taking it online will open you up to a range of benefits.
IS THERE REVENUE TO BE OBTAINED
FROM YOUR ELEARNING PROGRAM?
Could you transform your clients into product authorities, your audience into champions of your product, and your content into revenue? See how ROI Software can help you make money, with an online elearning academy.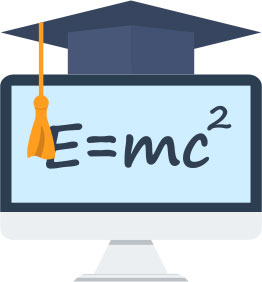 DOES YOUR ELEARNING CONTENT INSPIRE YOUR STUDENTS?
A fabulous learning program needs great content, subject matter that develops behaviors, content that students love. That's what we build, excellent custom elearning. It needs more than slapping your logo upon the page to make it yours, with your information.
ELEARNING SOLUTIONS FOR YOUR BUSINESS
ROI Software's team of custom design and development professionals can work with you in a variety of different ways. Whether you need an Instructional Designer to join your team to help meet a project deadline or an entire development team to design and develop custom curriculum from scratch, we have the means to deliver.
ELEARNING SHOULD BE FURTHER THEN SLIDES AND LECTURES
Through our custom eLearning solutions, we deliver learning management and programming expertise to save you funds and combine it with custom-designed eLearning services.
AUTHENTIC CUSTOMIZED TRAINING DESIGN
ROI Software starts it's design process using best practices every time - not coordinating the client's needs to what our skill set is, but matching our experience and technical knowledge to meet the client's needs.
ADDRESSING REAL LEARNER NEEDS
Your learners—internal or external—deserve to have their needs discussed by your eLearning solutions. We have as our support the highest quality media strategies, motion design, mobile learning, and elegantly branded visuals to ensure your brand's trustworthiness is enhanced by the knowledge exchange, not challenged by it.
BUILD OUTWARD EXTENDED ENTERPRISE
At ROI Software we are specialists in extended enterprise eLearning, that is developing and running Online Academies; online learning programs that change:
your content into revenue
your clients into product authorities and
your spectators into your advocates.