WE DEVELOP SPECTACULAR MOBILE APPS THAT EMPOWER YOUR BUSINESS
Bringing our New York City Expertise to Phoenix & Tucson Businesses. Work with an elite mobile app development company to create your next app project. Our Mobile App Development specialists have developed mobile applications for some of the world's leading companies as well as for some of the most innovative startups.
ENGAGE CUSTOMERS AND GENERATE REVENUE
We are a full service  mobile app development company offering end-to-end services for iOS and Android. Whether you're starting from an idea and need to design a digital solution to achieve maximum ROI, or have a broken app that needs saving, we're here to help. Let us help you turn your business vision into reality with world class designs that make your app idea stand out. Here in Phoenix & Tucson , we aim to take Entrepreneurs, Startups & Established Businesses to the next level.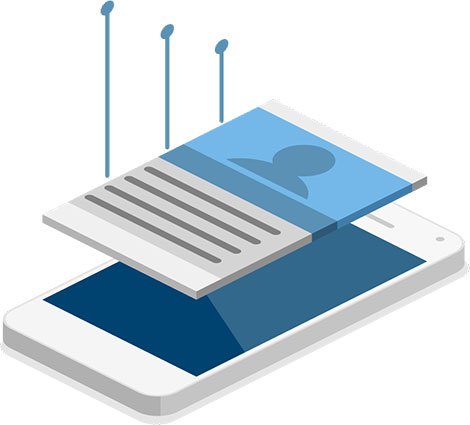 MOBILE APPS THAT WILL IMPROVE YOUR BUSINESS
Do you need to build a high-functional app that will truly support your business operations and generate revenue? Create new revenue streams, drive customer actions and achieve your vision while enjoying a real return on investment. Our mobile application service team will guide you in developing a game changing mobile app for both Android and IOS users.  Hence, we will craft your App idea to integrate perfectly for iPhones, iPads, Apple Watches as well as for Android Tablets and SmartPhones.
iPhone app development service in Tucson, Phoenix, Arizona
What is iPhone app development and what ROI provide in iPhone app development services
We've already seen phones become a prominent figure amongst the consumers across the globe. And speaking of phones, Apple stands predominately at the very top. But it's not just about the phones right? Apple with its iOS forms a potent combination that sets the bar quite high.
It's fair to say that iOS is the best and most advanced mobile app platform. There are numbers backing up this claim. There are over 2 million iOS applications which by the year 2020 will cross over 5.06 million. Setting up iPhone app development for your business can help you stand out from the crowd and seek enhanced growth.
At ROI, we're strategists who pride themselves on developing the latest iOS compatible applications and delivering them right to your needs. We develop robust applications for our wide arrayed clients prompting the replacement of the conventional business means into a modern solution. We cater to the needs of the clients in soliciting the perfect integration of latest features and coding based on the preferences of the client. Stop by us to get a business-centric iPhone app that delivers consistent values to your application development.
Why choose ROI software solutions for iPhone app development
Our iOS app development service looks at the end to end process with the design, develop and launch of apps. We offer our clients services in the form of app consultation, architecture, wireframing, development, testing and server-side support. We integrate the latest and advanced iOS development tools making sure that our clients are served with a unique experience that is at par with the best in the industry. We are a multinational mobile app developer helping enhance your growth and credibility. Our previous endeavors include providing customized apps for clients working in various domains like education, social networking, travel, beauty, service provider, etc. Connect with us for intelligent iPhone app development service in line with your business needs.
Our expertise in iPhone app development services
When you team up with us on your iPhone app development services, we cater all in our might to provide the best means of expanding horizons of your business with our expert team of iOS developers.
Scalable & Flexible Engagement Models
We offer scalable business solutions that will help cater to the needs of customer's business motives and their upheld models in turning the leads into clientele. Our full stack of iOS app development services caters to offer tailor-made and custom curated with real-time analysis.
Provide competitive business solutions
We have a robust and on-demand expert team that enterprise on providing high-performance apps enhancing the business prospect of gaining competitive edge over their peers.
Full cycle iOS Service
Our expert team proficient in Objective C, Swift, Node.Js, Custom angular offer a comprehensive iOS development services starting right from the creation of an idea to the prototype and transition. Our full-cycle services help turn your ideas into a full functioning smooth iOS app.
Modernize the returns
Moving towards iOS apps isn't just about coming with an app and running it along. It's about modernizing the conventional means of business intuition. With the
clientele and world moving toward the digital means, taking note of the growing trend and maximizing them to yield the highest ROI is what a business should prioritize. Our iOS app development services help take note of these and turn your business into a modern enterprise.
Our work portfolio and success story
Don't just take our words for it. Check out some of our works and client feedback.
Medscribe- Home to EMR Technology Solutions
Easy Cricket App- Your personalized cricket tournament app
Worldwide Capital Advisory Partners LLC –Your home to wealth management and advisory
Gabelli & Securities – Creating Wealth through Research
Time Square Properties – Your one-stop destination for all the commercial and residential needs
MATAAC – Your path to global competitiveness
iOldies– America's Baby Boomer Nostalgia
' ROI team have an unflinching ability to go the extra mile in understanding the clients' needs and catering to their needs. Professionally my organization has immensely benefitted from their work.'
- Andy Rutherford (Gabelli & Securities)
We developed a good partnership with ROI and their work is evident in our business solutions. We appreciate their willingness to detail and professional approach in facilitating us with new exhibit to clientele growth.
- Peggy Havice (Time Square Properties)
Our main service area and focus in iPhone app development
We make sure that you achieve the highest standard of apps to facilitate enhanced productivity
and add a competitive edge to your business solutions with our iPhone app development.
Creation
We develop iOS mobile apps based on your business preferences and ideas that are best suited to the growth of your company. After all, every creation starts with an idea.
Proper Planning
A plan is the first step towards achieving the goal and we leave no stoned unturned to devise a proper plan. Our main goal resonated maximizing output with minimum of inputs in the desired time frame.
UI/UX Design
A beautifully designed app can help draw leads in, leads which can potentially turn into clientele. Our team of app developers and designers are attuned to this aspect and bases each step as per the requirement of the clients simulating a stunningly designed mobile app.
Developing the code
What's an app without a code? Code is the genesis of an app and we make sure to provide a smooth-running code that facilitates a better development strategy for the clientele.
Testing of App
At ROI we run the app against various benchmark and test it coherently to ensure that there's no errors or any technical glitches with the app. The tests are conducted in-house in stages of multiple rounds.
Deployment of apps
It's not just about preparing and turning up with an app. There needs to be a seamless transition and deployment of apps for proper functioning. We here at ROI make sure that the app certifies the highest order of standards.
Get in Touch
Let's turn your innovative ideas into modern business solutions.
MOBILE STRATEGY
WE MAKE THE BEST PLAN FOR YOUR BUSINESS
MOBILE DEVELOPMENT STRATEGY
To assure we develop and design the best product for your end user, we start by defining the key objectives of the project. As a local company here in Phoenix and Tucson, we can step into the mindset of your user and chart out the journey from 'brand awareness' all the way to 'interested customer.'
EXCELLENT USER EXPERIENCE
We design appealing mobile app experiences and visual journeys that please users during each step. Our strategy with your product design is centered on functionality, straightforward and instinctive navigation that will have your users engaged.
AGILE APPROACH
We break your project into manageable sections to allow you complete oversight and clarity over your product development, improve quickness to market while maintaining constant improvement. Our developers work quickly to build, test and launch your mobile product across platforms.
MAINTENANCE & SUPPORT
ROI Software's customers become our lasting partners. We are committed to have your app current and update it to future new functionalities and technologies. Our commitment includes monitoring your app and maintenance support, so you can be reassured that your app continues running the way you intended.
INCREASE REVENUE, REDUCE COSTS,
AND STREAMLINE OPERATIONAL EFFICIENCIES
Start your journey with our discovery process. With you or your management team, we will discover how you define value and create a mobile strategy that coordinates with your business objectives. We don't just create and deploy amazing apps; we develop mobile strategies that transform your business into a mobile enterprise.
We will then create a comprehensive plan to determine, evaluate and track your Return on Investment, dependent on your business and revenue goals. The steps we would take involve the following
Create a plan to measure ROI
Calculate the lifetime value of a customer
Recognize not all users are the same
Calculate your costs
Make sure your ROI metrics are actionable