CREATING LANDING PAGES FOR DIGITAL CAMPAIGNS THAT CONVERT INTO PROFITS
Bringing our New York City Online Revenue-Generating Expertise to Phoenix & Tucson. Our high-performing landing pages are custom-built by some of the best direct-response and online marketers, not a 'Web Developmenter' whose goal is to make everything look beautiful. We have a relentless focus on the data and user experience – with a primary focus on converting browsers into customers.
GET A FREE 30-MINUTE STRATEGY SESSION
LANDING PAGES THAT
INCREASES REVENUE
ROI Software's great-performing landing pages are designed by some of the most exceptional direct response and online marketers, not by 'Web Developmenters' whose main intention is to create a website that looks beautiful. Here in Phoenix & Tucson, we hold a constant focus on the data and user experience – with the center of attention being on converting browsers into buyers.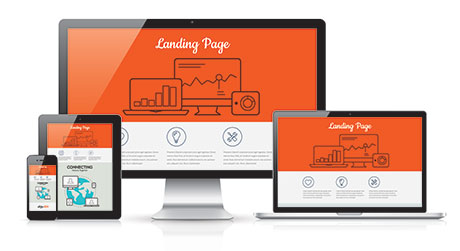 SHORTCUT YOUR WAY
TO CONVERSION SUCCESS
Compress years into days and benefit from over thousands of research hours and experience obtained from running thousands of conversion tests for the best landing page design. We leverage this experience with the latest advancements in; behavioral analytics and motivational study to guarantee you are one-step ahead of the competition.
RECEIVE AN UNREASONABLE ADVANTAGE
Simply put, if your website converts further prospects into spending clients than your competitor websites – you can invest more funds on marketing and drawing traffic than your competition.
These effective landing pages enables you to obtain more awareness, more traffic and obtain clients cheaper and quicker than your competitors, eventually assisting you to take market share while your competitors worry.
OPTIMIZED FOR EVERY DEVICE
Today's customer is mobile, with more and more of your customer base reaching the Internet each day on their mobile devices. This trend indicates your possible clients will be reaching your site from their smartphones, tablets, and desktop computers. Consequently, if you're not giving an excellent user experience on every device and building it as simple as possible for customers to interact with your website on their devices – your competitors will. Every landing page we create is 'responsive.' With responsive landing pages, your site changes to any screen size your potential buyers are seeing it on. As an expert landing page design company here Phoenix & Tucson, we give you an excellent website, excellent pages, excellent experience.