Apps and Tools Fighting the Cause of Climate Changes on Earth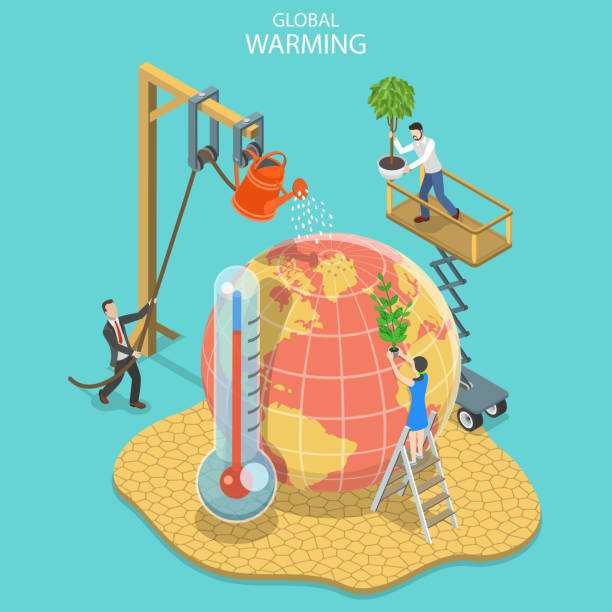 Recent climate changes are a cause of great concern for environmentalists. The eco-anxiety presiding worldwide has led to the invention of new technology resources and tools to combat the ongoing problems.
Nature and Technology: Going hand in hand
In April 2022, a report showcasing the recent scientific understandings and efforts for mitigation, was released by the Intergovernmental Panel on Climate Change. According to the report, there was an urgent need for leveraging technology and nature to ward off the worst climatic changes, occurring globally.
The previous IPCC reports can be summarized as:
– Climate changes around the Earth are bad and are likely to get worse with every passing day.
– Human activities are worsening and causing climate changes.
– Extremities in weather conditions are likely to increase in both intensity and frequency.
– If emissions are not reduced instantly, our planet will be incapable of supporting life, also that of humans.
Unfortunately, neither the messages passed by world leaders nor the effects of Covid-19 have resulted in any significant action or shifts. We are all racing at high speed towards impending climate changes and climate collapse.
Tools and apps that can make a difference
We Don't Have Time (Compatible with iOS, Android)
This useful social network platform is for users who want to be an integral part of the solution to climate changes. It bridges influence on social media to catch the attention of decision makers, politicians and corporate. The platform addresses impeding climate changes and pushes for more sustainable climate change behavior by companies and organizations. With this technology resource, users can find out about company initiatives and review them. They can make and send petitions and suggestions for decision makers to dwell on and follow.
Earth Hero (iOS, Android)
This unique app is very helpful in tracking, calculating and reducing personal carbon footprints. It links users to different climate action groups. With the help of this app, users can set numerous targets for themselves, including those related to emission reduction. Users may like to go through the suggested actions and recommendations based on IPCC findings. The app tracks the progress of climate changes and helps them join a diverse community of environmentalists and climate activists.
Good Empire (iOS, Android)
Good Empire is the latest social application wherein developers aim to collect and unite 'good' people to save the planet. The app presents challenges highlighting the actions taken by individuals for the reduction of plastic waste and carbon emissions. It also addresses the issues of poverty and hunger in various communities across the world. The actions taken and suggested by Good Empire have proven impacts. They are in line with the goals recommended by the sustainable development teams of the United Nations.
Way Forward
At ROI Software Solutions, we have collated information about many more platforms and apps directed to the cause of climatic changes. Connect with our app and platform developers to know more about the benefit of app development in these troubled times