Benefits of Mobile App For Business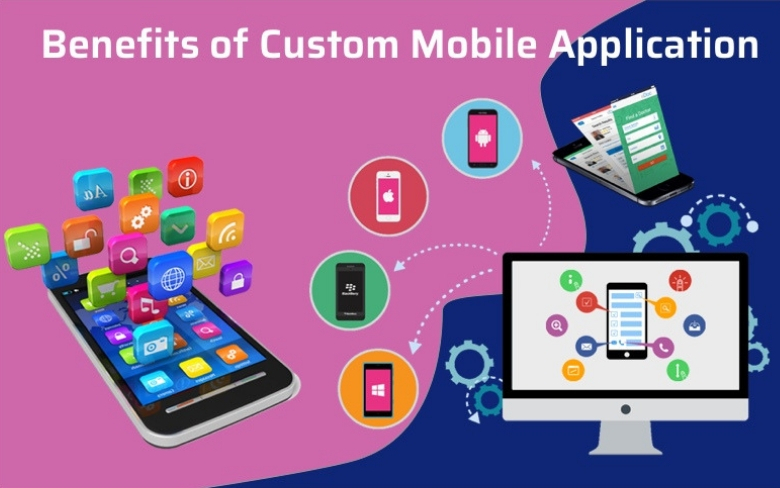 In this world full of technology wonders, mobile application is ruling out. More and more business owners are turning towards mobile application for their business because of its tremendous reach and innumerable benefits.
Still there are a certain people who thinks that having website is enough or who do not believe in having a mobile app. "My business is not big enough to have an app" is a common myth amongst most small owners. And so to burst that myth we will have a look at the benefits of having a mobile app and why more and more people are opting out for it.
An app enables the customers to reach out to you instantly. At any hour of the day all they need to do is to check out your app and they will get the detailed information about your product. And they can buy it instantly or avail the services instantly by placing an immediate order.
There are about 2 billion people using smart phones and this itself increases your customers worldwide. Also it works as the best feature to customer service
With an app on hand it becomes easy for customers to reach out to you easily. Whether its a query or a customisation of the product as per thier choice they can reach out to you easily with the app.
People can book the table at your cafe or ask you to plan the vacation on their desirable dates all by downloading your app.
An app works as the best customer service. You can always engage your customers by providing them the best service and asking about their preferences. Once they will feel valued at your door step they will always come back to you. In this competitve world its important to give priority  to the cutomers and an app will help you to do so.
Thus having an app is the need of an hour, because:
gives a lot of exposure to your busines and works as the best marketing strategy.
By adopting an unique strategy such as providing exciting offers and discounts can avail more customers.
By far it has observed that the mobile app is the best social media platform.
So , adopt a practical approach of drawing customers to your business and eventually they will end up downloading your app.