Custom App Development or Low Code – What Will Work Better for Your Business?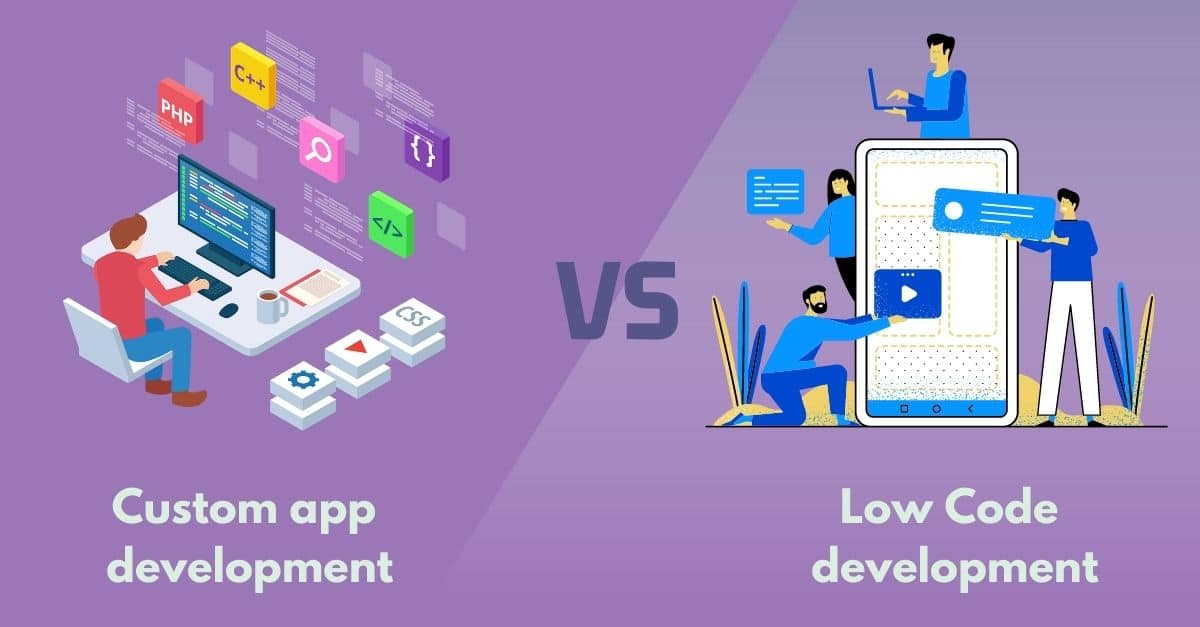 The significance of mobile application development is increasing by leaps and bounds. This has left small businesses wondering whether they should invest in custom apps or low code development. If you are facing the same dilemma then what follows is for you.
Low-Code Development – What is it?
Low-code programming deploys platforms with tools that help in building mobile apps with the help of a drag and drop interface. These codes are useful for developing applications quickly once any project is triggered.
Custom App Development – What is it?
Mobile and web custom app programming addresses a specific set of organizations, functions or users. It is useful for fulfilling user needs and meeting their expectations. Custom apps have to be developed from scratch and come packaged with numerous customization possibilities.
Custom App Development Vs. Low-Code App Development?
The following pointers will help you decide between low code and custom application development for taking your business to the next levels.
Need for advanced technical knowhow
Low code developers are usually amateurs in the field of programming and lack experience. They may or may not possess the technical know-how found in custom-code developers. Experienced application developers have already worked on numerous projects and can take over the app development front for your business.
There is minimum scope for customization with low codes as they rely on low-code platforms and pre-developed templates. Therefore, low code development may be a good option to launch a business, product or service but lacks many features. Editing visual and graphic content is easier and less costly with custom apps.
Low-code apps have templates that are tough to scale up or update. They limit your creativity with limited features and editing options.
Invest in Custom Applications
The factors mentioned above explain why you should choose custom application development over low code programming. You may want to reach out to a reliable application development company to create user-friendly, feature-rich, tailor-made apps for your business.