Easy Steps to Explain App Development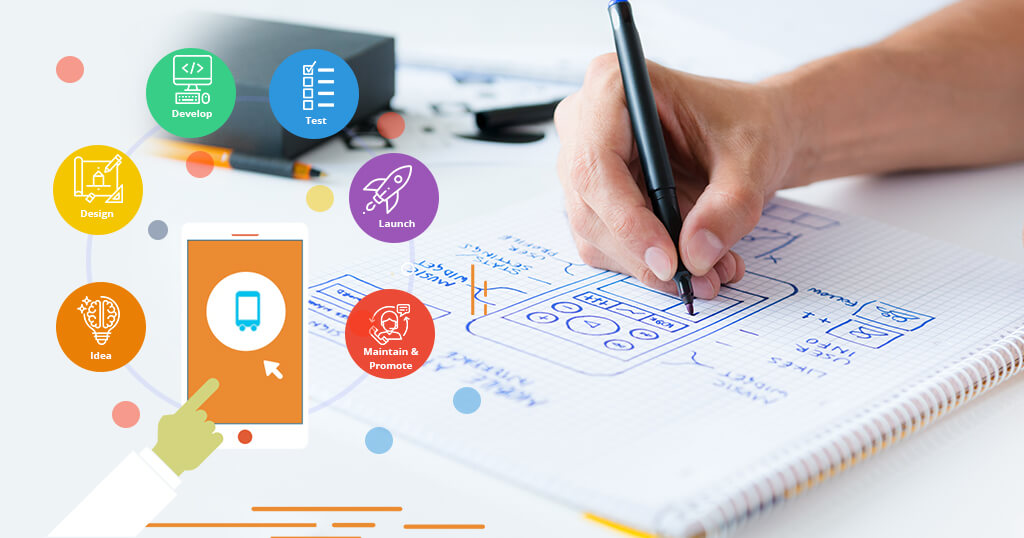 Our digital world has expanded to include many different types of apps and technologies. There is a plethora of new and feature-packed apps crossing our path every day. With the number of mobile users increasing every day, businesses are readily investing in smartphone and mobile application development to remain in the competition.
These easy steps for designing and developing mobile apps will steer your business forward.
Steps for Custom Mobile App Development
Assess your current and future business growth plans before setting the app design. Your application has to be useful for end-users and should match your budget and business goals to be successful in the long run.
Invest in mobile app development strategic planning to lay down business objectives, your expectations of results, and development timelines.
Custom mobile application development requires User Interface (UI) and User Experience (UX) planning to make the design feasible. It's recommended that you choose minimal,meaningful designs for positive customer responses. Additionally, keep the usefulness and practicality of the UI/UX design in mind to get the best returns from different user verticals.
You will need different development tools, features and resources to design the app in line with the theme of your business. Take a good look at the server, mobile app front and back-end technology, your website's layout, etc. to plan in good time.
To get the perfect app, it's important to go through a series of tests and test cases that can take care of different aspects of your application. For instance, your app development company will go through performance, security,device,platform, functional and UI testing to make the application fit forthe market.
There are different features and regulations defined by the Google App Store and other play stores that have to be in place before the app launching can take place. Your mobile and custom app developers will ensure compliance with these measures to ensure smooth marketing.
There is an App for Everything!
App development depends on ongoing processes and advancements. Even after you start marketing your new app, you will require ongoing support and maintenance from professionals. Connect with end-to-end app development solution providers to know more about mobile application development for your business.