How To Reduce the Chances of Software Development Failure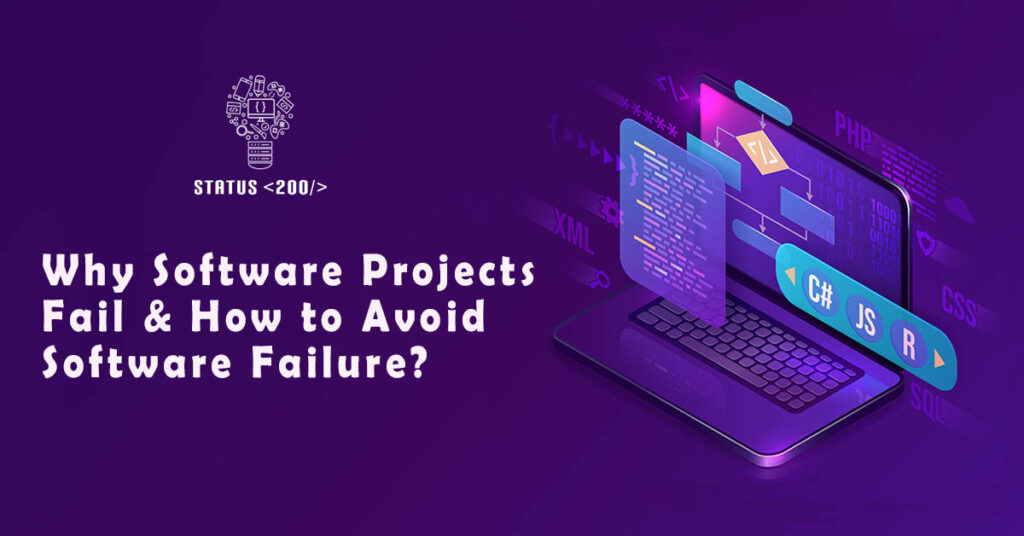 Ongoing software development efforts give a spurt to your business and help you launch new products and services. However, there are certain things that may go wrong to render your efforts fruitless. Here, we will discuss how to prevent your application or software from collapsing because of different reasons.
Primary Reasons for Software Failure
In most cases, business software fails to take off in the absence of funds, developers, development resources, legal issues, technology becoming obsolete, etc. Any major mismatch to the scope or delivery timelines can lead to unsatisfactory finished products. There may be budget-related setbacks, lack of flexibility, tech stack problems, inappropriate testing modes, unreasonable deadlines, or an imbalance of software developers in your team to render the process worthless.
How to Prevent Software Failure?
The good news is that many of these software development problems can be nipped in the bud to prevent total collapse. It is recommended that you speak to your custom app development company to have the right contingency plans in place.
These efficient ways are likely to reduce the chances of software failure:
Many software projects fail because of the incompetence of vendors or project managers. To increase the chances of success, ensure that your project head or vendor acquires adequate information about software expectations from your clients.
Request practical and flexible timelines from your vendors and clients after getting a firm grip on the nature and requirements of your software development project. This will give you enough time to chalk out the design and plans and create genuine timelines for your software project completion.
Define the success metrics, KPIs and all those factors that can invite failure. Don't forget to share the information with your team. Always work on clear pointers to ensure higher success metrics for your project. Any hesitation or discrepancy in identifying and defining these metrics can lead to avoidable failures.
Guarantee Software Success with Professional Help
Experienced software developers have the knowledge and know-how to alleviate the risks of software failures. You may want to reach out to a software development company of your choice to ensure a successful launch of your software and prevent any chances of its failure.