Is Pandemic an Ideal Time for Your Startup or Mobile App Idea?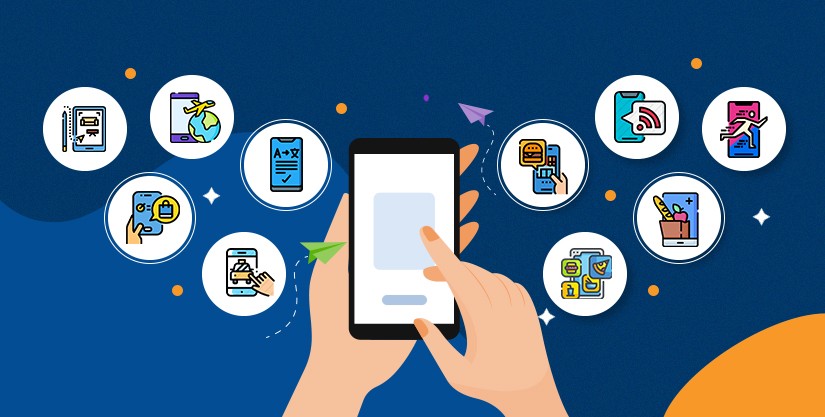 The Pandemic has struck hard and industries, entrepreneurs, enterprises and startups are grappling in its aftermath. The need for a steady income source and the latest lockdown conditions have given birth to several startups. Small and medium business owners are now taking the decision to develop mobile apps and are looking for more lucrative ideas to improve profits and productivity.
Here's why we think that you should start developing an end-to-end mobile app idearight away.
Why Should You Choose Mobile App Development Over a Startup in Pandemic Times?
To stand tall in the crowd and gain the competitive edge
Numerous brick and mortar stores have cropped up recently but all of them are not doing well. A steady increase in competition and oversaturated market spaces are taking their toll in the prevailing pandemic conditions. That's why you need a professional mobile solutions and app development company to increase your visibility and reach so that you may scale up your operations.
The Need for MVPs – Not the Right Time for Capital Ventures
These trying times have established the need for gaining new customers (and retaining the old ones) to generate revenue. With most businesses going through a recession, the more successful ones are investing in MVP (minimum viable product) to meet customer demands. MVP is highly recommended as making big investments in capital ventures is not a good idea with investors shying away and profits declining like never before.
Select the Best Mobile App Developers
Future-ready startups are readily investing in the best mobile app development ideas to retain, serve and increase engagements with their clients. If you already own a startup or are planning to launch one then it would pay rich dividends to hire the right mobile app developers to fuel your online business. Reach out to the expert developers at ROI Software Solutions to get the best mobile app ideas for your startup or existing business and see success – even in these tough Pandemic times.