New Apple Privacy Settings RequireApps to Ask for Data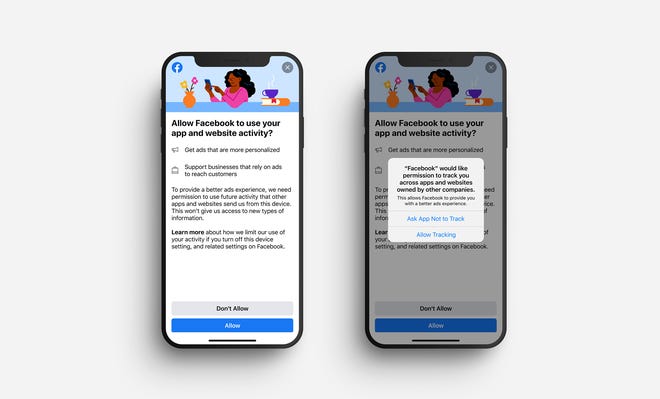 Do you know why the latest iPhone update – iOS 14.5 – is making a buzz? This update is expected to introduce different features that will make customers have more enjoyable screen time. For instance, Apple Watch users will be able to experience better Face ID unlocking, despite wearing their masks. The update will also introduce better support for PS5 and new emojis. If you are wondering whether Xbox Series X controllers will be impacted then you are right. This update will enhance the experiences for Xbox Series users as well!
Along with all these features, the latest update has announced a critical feature that has become the cause of controversy. Read on to know more about the 'App Tracking Transparency' privacy feature that can create ruffles for the Company. It can change the game plan for iOS app developers and their clients as well!
App Tracking Transparency – How Does it Impact Developers?
The new privacy feature by Apple is expected to bring in changes for developers. This feature was announced by the Company last year, along with the other changes. However, the release of the feature was delayed so that mobile app development companies could adjust to the changes. Now that the feature is finally launched, the stage is set for the big fight between Facebook (and other social media platforms) and Apple.
What Changes will the App Tracking Transparency Feature Bring About?
The ad tracking activities of Apple mobile applications will not be impacted by the App Tracking Transparency feature alone. Developers of IOS applications and their users have managed to handle the issues of IDFA-based tracking in the recent past. The latest Apple update will put the focus on the choice in a big way. As a result, developers will have to give users an option for updating to iOS 14.5.
Once done, companies wanting to track the data of users across various websites and apps will have to ask for their permission. Only when users agree can companies track their data online. In case of permission being denied, developers will not be able to use the data available in the app; neither can they sell or forward the data to other interested companies.
In other words, data tracking will not be possible through Apple's IDFA system or the systems used by developers. Given this, mobile application developers will have to redesign their strategies to suit the needs of their clients.
Experienced app developers can help you plan your business strategies in the face of these changes. You may want to reach out to a smartphone application development company of your choice to integrate the latest changes and features announced by Apple.