Top 10 Best B2B Wholesale Platforms in 2021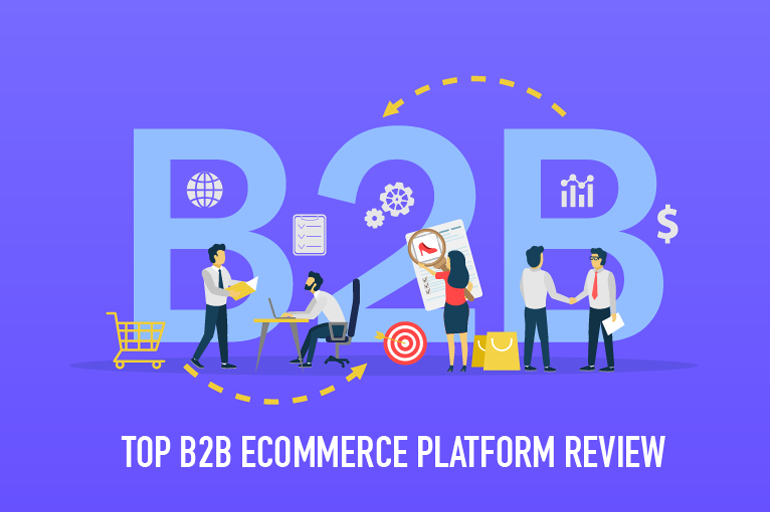 Are you ready to invest in an intuitive platform to start your e-commerce business? Here, we have listed the top 10 B2B wholesale platforms to enable your search for the right platform. Take a look.
Top 10 Best B2B Wholesale Platforms in 2021
The following B2B platforms can help you draw ideas for your eCommerce business setup.
Shopify – Shopify has several rich sales features. As an online retailer or store owner, you can market your products efficiently with Shopify's marketing campaigns. The campaigns include Shopify email, Facebook Ads, Google Smart Shopping, etc.
Magento Commerce – This open-source B2B platform for eCommerce can increase your online business visibility and sales with built-in intuitive features of Magento 2. It helps you build websites with the best design, editable content layouts and zero codes.
3DCart – The popular eCommerce platform helps in building powerful and simple websites that can attract and convert customers for your B2B wholesale business. The many features of 3D Cart include pricing customization, single-click order and subscriptions, multiple payment gateways, and segmentation for customers.
PrestaShop – This B2B wholesale open-source eCommerce platform provides several flexible customization options. The innovative eCommerce solutions at PrestaShop enables quick creation of products, categories, and values; efficient tracking of product inventory; modifications of product navigation, etc.
BigCommerce – This B2B platform has useful eCommerce tools, plugs and features to create seamless retail experiences. The platform can help you understand how to develop differentiated mobile-responsive features for your ecommerce website.
WooCommerce, TradeGecko, Netsuite SuiteCommerce, OROCommerce and X-Cart are among the other best B2B platforms for wholesale businesses. Reach out for the B2B website development services at ROISS to take your business to the next level of success.