What problems you can solve with restaurant app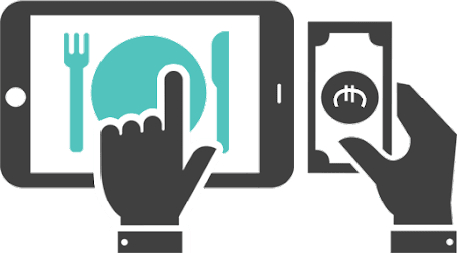 Covid-19 has changed a lot of things and amongst them one is dining experience. More and more people are preferring to order food online rather than opting to go out. If you are an owner of a restaurant and do not have an app yet, this blog is for you. Lot of problems can be solved and new opportunities can be availed by simply having an app. let's have a look on it:
It is easy to place an online order. Whether you are stuck in traffic or in a meeting, you can order from anywhere. Apps make things user friendly and can get more and more orders.
When your app looks attractive and offers amazing food with a lot of variety, by default more and more people will prefer to have food from your restaurant. It is easy to retain the old customers by giving them loyalty points and gain new ones by alluring them with amazing offers.
Sending push notifications:
Sending push notifications will work as a gentle update to your customers about the new dish or the new offers and discounts you are offering. This will tempt them to prefer you over other restaurants in town.
Retain the customers on weekend:
On weekends when the customers flow is heavy and your restaurant is packed you can offer special discounts on take away and home delivery to retain the more and more customers. This way you will not loose a customer and a customer can enjoy the food at the comfort of his home.
Thus having an app is must to have the maximum benefit of the current situation and to stand against your competitors.