Why does your eCommerce business need a mobile application?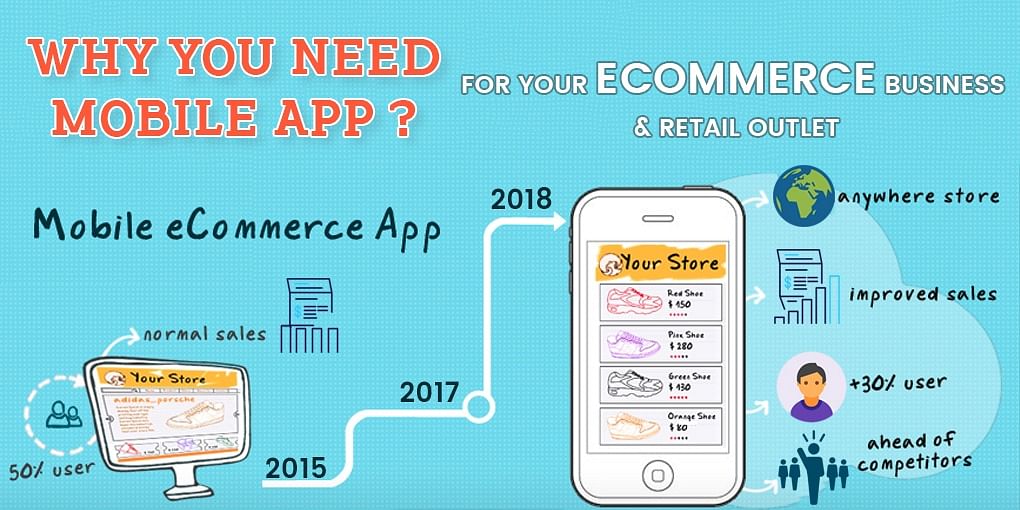 During the current ongoing lockdown period, one item whose use has increased dramatically are mobile apps. More and more people are using smartphones and it has eventually led to the increase in usage of mobile apps. In the upcoming year it is expected to see a rise of above 50% in the usage of such apps. Hence, it is obvious; as a business owner to adapt the change in order to gain the maximum benefits.
Having a mobile app can give you more connectivity to your customers, it can help you increase your sales, gain more customers, easy to get orders and much more. So, let's have a look on how your business gets more advantage by having an app of their own.
It is so easy to shop when you are literally doing nothing. Like waiting in traffic, waiting for a friend, waiting for a movie to start, during a lunch break, strolling on social media while having insomniac nights and more. You can send notifications which will inform the customers about your new products, new offers, special discounts and all these will eventually lead to increase in sales.
Average order value increases:
Compared to desktop and websites, mobile apps have more frequent visitors. Usage of push notifications in the most efficient manner, not too much that will frustrate the customers and not too little that they totally forget about you, will get you the most orders from your customers.
Helps in understanding the pattern:
By analyzing and collecting the customer data and their buying pattern one can customize the offer for them. Mobile functionality will help you to monitor customer interests, their prompt buying patterns etc.
Going by the current situation, the time is not far when having a mobile app will become compulsory. So create one now and stay ahead from your competitors!